Typing pool

A prototype simultaneous collaborative writing machine – an ongoing project.
See also: 2021.
Work in progress at Frontyard Projects, Marrickville, July 2018
Invitation for participants, July 2018:
I'll be in residence at Frontyard the week before my show 'All or nothing' opens at CCG.
I'll be looping a long piece of paper through two or three typewriters.
This is an open invitation for participants/typists.
You can type whatever you like – pre-written/thought things, spontaneous whatevers, shopping lists, demands, pictures, nothing.
Depending on how I rig it, two or three will be able to type simultaneously, hence the title.
The more eagle-eyed among you will notice that this is just a way to facilitate Hanging Out.
Tea and biscuits likely.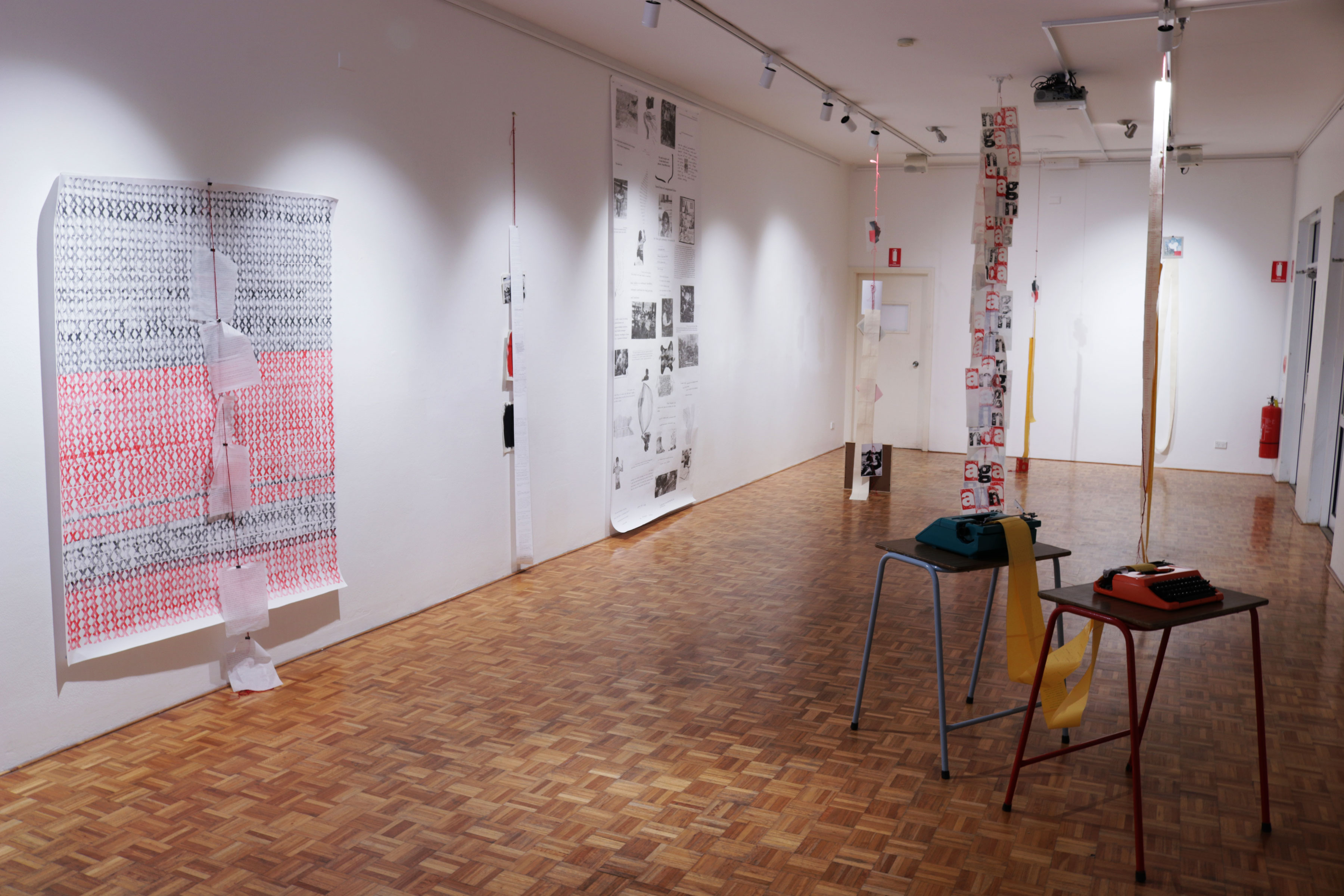 Work in progress at Carss Park Artist Cottage, Carss Park AIR
Invitations for Frontyard Projects drop-in